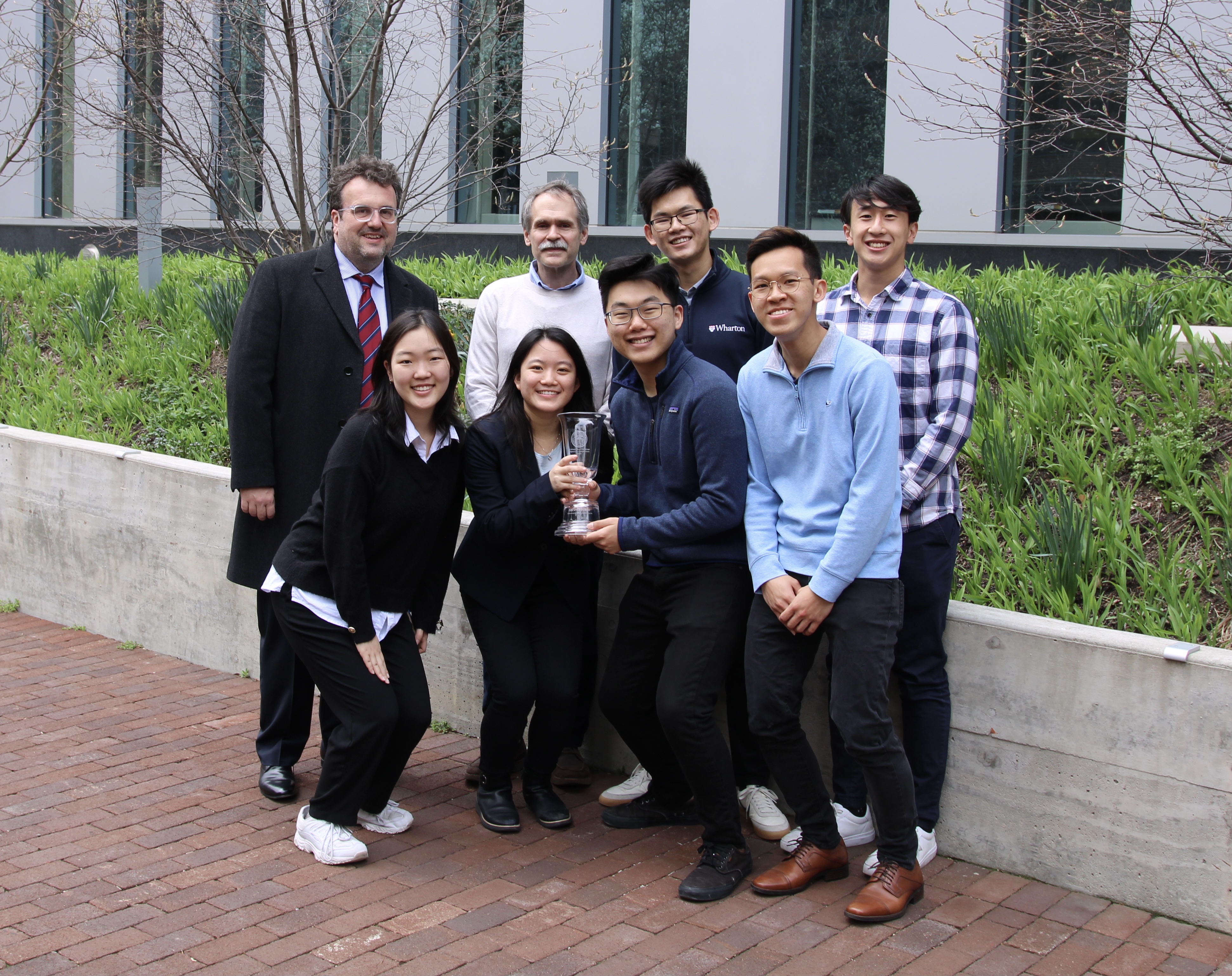 Penn won second place at the 2021 College Fed Challenge national championship.
We are recruiting team members for the 2023 cycle. Apply HERE by 11:59PM ET Sunday, April 16th, 2023.
Interviews will be conducted the following week, and a decision will be made by the weekend.
The Penn College Fed Challenge team represents the Department of Economics at the annual College Fed
Challenge, a national competition where teams analyze macroeconomic and financial conditions and
formulate monetary policy recommendations. We welcome all undergraduates interested in economic
research and policy.
Our team advanced to the national championship in 2013, 2019, 2020, 2021 (placing 2nd), and 2022. We are incredibly grateful to the Economics Department faculty for their enthusiastic support and mentorship.
Sponsors: Frank Diebold (fdiebold@sas.upenn.edu), Luca Bossi (boluca@econ.upenn.edu)
2023 Team Captains: Patrick Zhang (paddyz02@sas.upenn.edu),  Akhilesh Tumu (tumu@sas.upenn.edu)
Past Teams:
2022:

Roshie Xing, Brian Lee, Patrick Zhang, Akhilesh Tumu, Anvit Rao, Stephanie Nam, David Zhi LuoZhang

2021

: Elizaveta Brover, Brian Lee, Isaac Tham, Roshie Xing, David Zhi LuoZhang, Stephanie Nam, Patrick Zhang

2020:

 Elizaveta Brover, Brian Lee, Jessica Mixon, Renan Muta, Isaac Tham, Arnav Joshi

2019:

 Elizaveta Brover, Justin Guo, Renan Muta, Aman Virdi, Catherine Wang